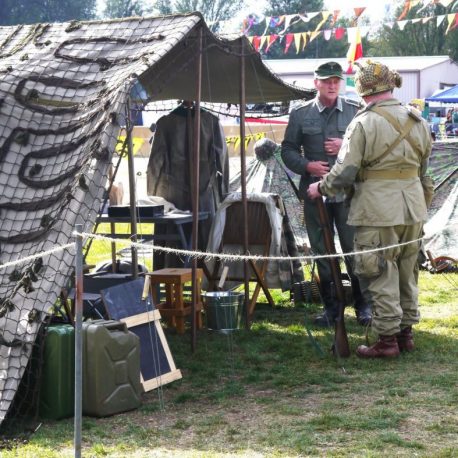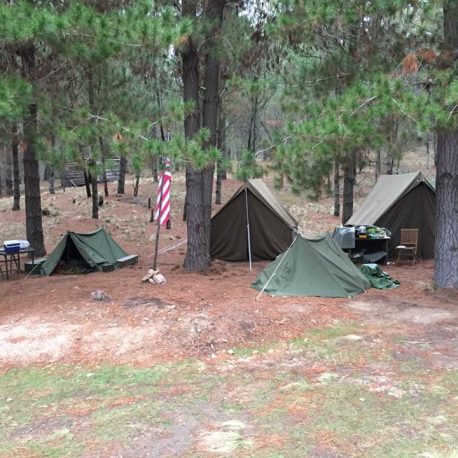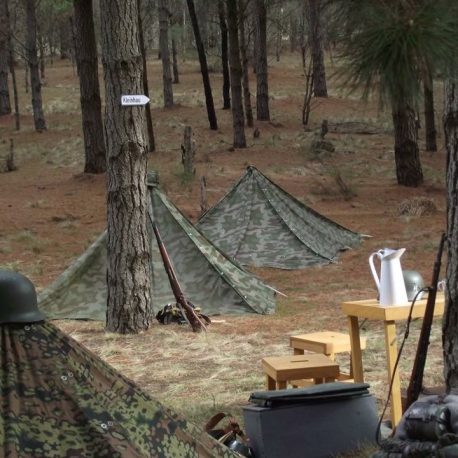 Historical reenacting, comprises two primary components:
Living history is the public display or barracks-room aspect, where the day-to-day life in the military is put on show for educational and entertainment purposes. Reenactors perform typical non-combat activities within their encampment or have static displays set up for discussion purposes.
Tactical component. This could be a private training event for group members only, or it could be a public performance. In both these instances, there will usually be a scenario or scenarios which involve two opposing forces in a large outdoor area, which includes blank firing and pyrotechnics.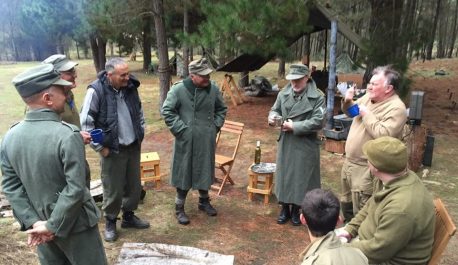 As a new member of Ausreenact, you might like to think about the following:
You will become a member of a group which has a command, rank and award structure, and you will begin at the bottom rung.
You should create an appropriate period alias by which you can be known. This can be fictional or based on a known soldier, perhaps a relative who saw active service.
You will not need to have a complete impression already up and running before you join. You may have nothing at all to start with, and while members may be able to assist in the short-term, you will need to begin outfitting yourself as soon as possible.
All members of the group will provide every possible assistance and advice to you on the purchase, suitability, standard and authenticity of your kit.
A firearms license is not a necessary prerequisite for membership, but it should be something a new member works towards, to complete his or her impression. It is a legal requirement to handle any firearm.
As you develop your impression, you may add weapons, equipment and even vehicles to your display.
Our members come from all walks of life and are all ages, but they all have an interest in military re-enacting, authenticity and educating the public. Ausreenact members take their hobby seriously but at the end of the day it is about enjoyment, comradeship, and the opportunity to belong to the premier WW2 reenactment group.